Discover more from eco-nnect
creating stories with nature 🌱♾️✨
Over 3,000 subscribers
Dreams of Territory 💭
Piatua resiste
Dreamers,
The Sapara, like neighbouring indigenous communities in so-called Ecuador, wake early in the morning to share their dreams while drinking Wayusa. In their culture, dreams are held with respect and individuals recall their dreams as they move through conscious reality.
Sani, Yanda and Mukutsawa Montahuano Ushigua not only follow their dreams, but they also follow the dreams of their Mother, who sadly passed away, leaving her children to enact a vision she shared with them while still alive. Their story is a story of family, and how dreams connect us to the spirits of the land where we sleep.
Thanks for reading eco-nnect ! Subscribe for free to receive new posts and support our work.
🗞️ In Climate News
📈 Cool Trends
♾️ eco-stories
Yanda Montahuano Ushigua often wakes at 3:30 in the morning to drink Wayusa and discuss his dreams.
"I had dreams, visions of the elders, where they gave me spears, and they asked me to throw those spears into the world. And so I would throw them, and the spears would fly like lights into the forest and everywhere. And when I started working with radio, I started to gather an audience. Many people listened to me and my program in Puyo, because my program was unique, funny and new, they weren't listening to a professional radio broadcaster with a seductive voice, they were listening to a boy telling the story of the first Sapara man, and of how the Saparas came to each of the lands."
While Yanda often shares his dreams, he also follows them. 
"My dreams pushed me to explore cinema. I met a German guy who invited me to participate in a documentary, so I helped out a bit and liked it. We made several trips along the Amazon Basin through the Pastaza River. We traveled to Brazil through the rivers, getting to know the cultures, their ways of life. And while on the trips, I always carried tobacco with me, and as we traveled I smoked and thought about my family. I thought about how I wanted to contribute something from our knowledge."
Yanda's Father is Kichwa and his Mother is Sapara.
💩 WTF NEWS?
🌏 The Culture Club
📺 What we're watching: Piatua Resiste
📸 Profile of the week: @tawna_cine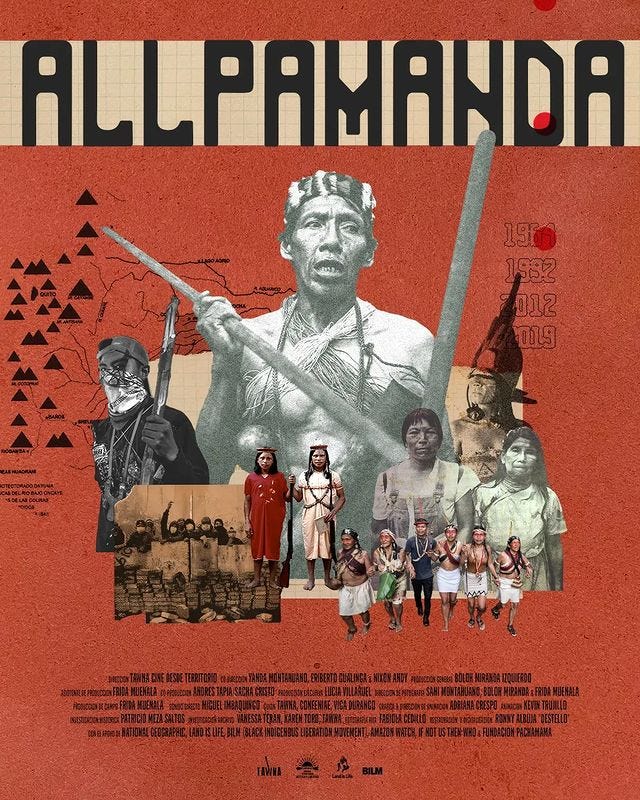 A post shared by Tawna cine desde territorio (
@tawna_cine
)
🎧 What we're listening to: Another Kind of Time - a conversation with Jenny Odell
🤯 Fun fact we learnt this week: listen to your dreams.
Thanks for reading eco-nnect ! Subscribe for free to receive new posts and support our work.